Unveiling the Exquisite Custom Bridal Jewellery of Kiara Advani
27/02/2023 | Advika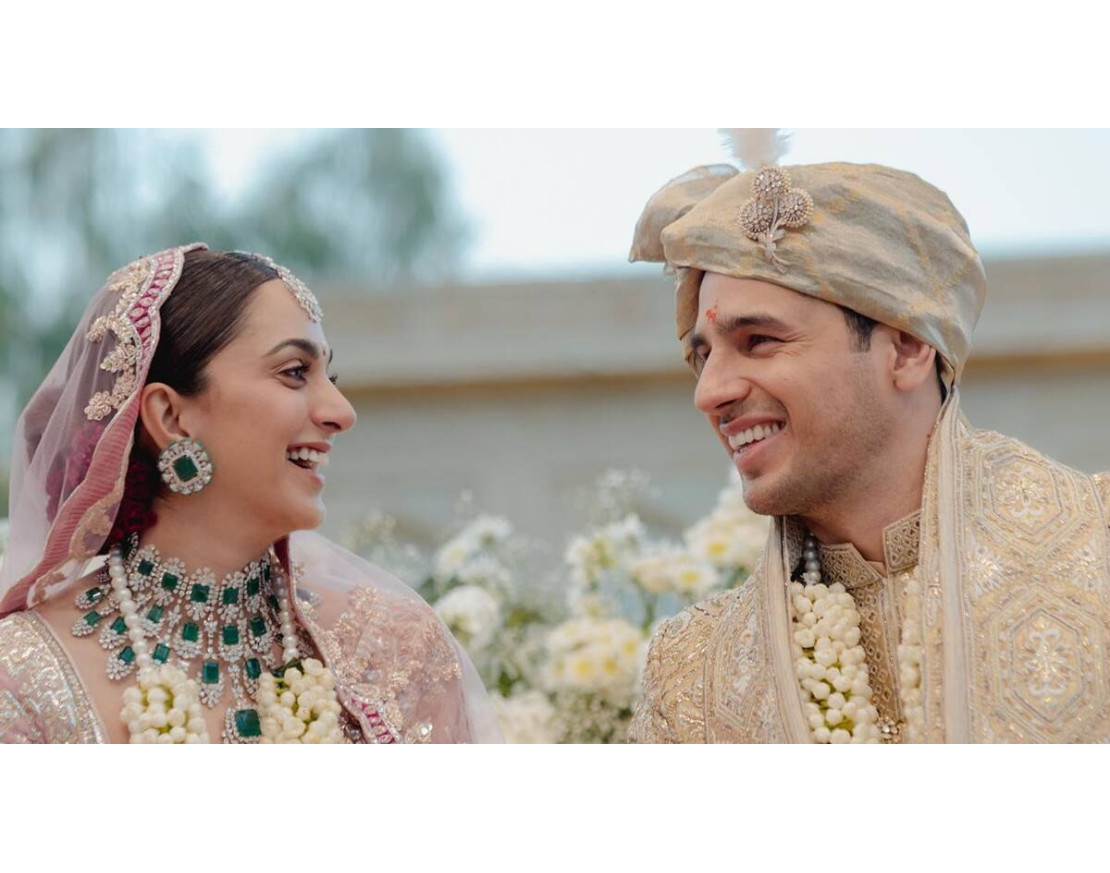 Everything looks fabulous, from the engagement diamond ring, customised kaliras, emerald necklace to the Sabyasachi gold "mangal sutra." A lovely couple's wedding, Sidharth Malhotra and Kiara Advani's, spoke of royalty, and that's all we have seen through their wedding picture, and that's what we can't deny.
From Kiara's customised kaliras to her huge diamond ring, everything was just grand. There was the actress's dainty mangal sutra, which caught the unique attention of the crowd.

The most-awaited wedding of Kiara Advani and Sidharth Malhotra has finally made their fictional love tale a reality. As we know, on February 7, they finally tied the knot to begin their journey of togetherness at Jaisalmer's Suryagarh Palace in the presence of their family and close friends.
The wait was all worth it because of their presence with some adorable jewellery patterns that creates a dreamy picture of the #SidKiaraWedding and is the most sought-after by new youth.
I personally noticed Kiara's big diamond engagement ring in her wedding pictures and her uniquely designed kaliras. Read below to get all the details about her wedding jewellery.
1) Kiara Advani love for Emeralds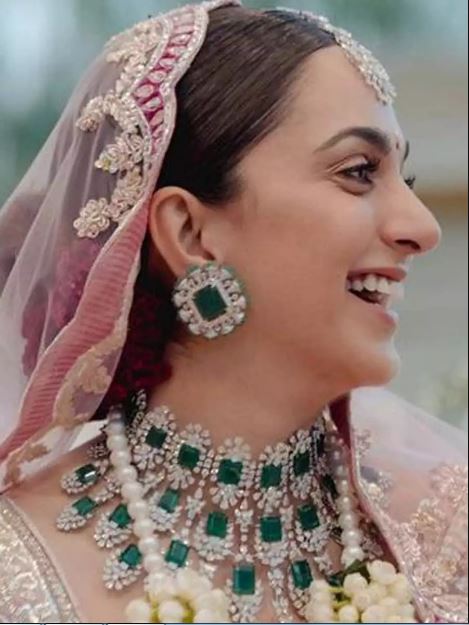 An emerald-studded diamond necklace attracted our attention in Kiara's bridal pictures. Even if it is left up to the attractiveness of the wedding suit, the jewellery truly overpowers it.
The delicate hathphool and bangles enhanced the romantic appearance along with the necklace.
Manish Malhotra, a well-known fashion designer and longtime friend, is said to have chosen Kiara to model his jewellery collection in order to create a more unique bridal look among other bridal celebrities.
The necklace set is embellished with Kundan and dangling beads that look exquisite as they decorate the neck and spread a sprinkle of diamond shine.
2) Stunning Engagement ring
As we all know, "diamonds are a girl's best friend," and she chose a sizable uncut diamond ring as her engagement ring.
This stunning chunk of rock captured all the attention and that is the latest Indian artificial jewellery design to choose from for most brides nowadays. Sidharth, on the other hand, opted for simplicity by sporting a plain, gold wedding band that matches his personality nicely and is both sleek and fashionable. Check Silver Classic Solitaire Ring and Ra Personalized Bands for your wedding.
3) Customised Kaliras (Punjabi Style)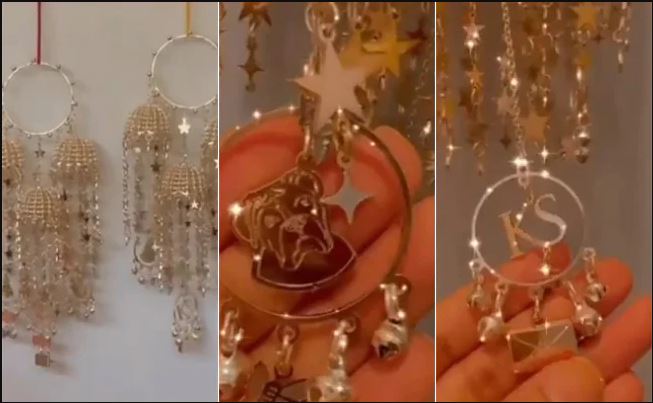 Mrinalini Chandra created her bridal kaliras in addition to all of these pieces of jewellery, which contained mementoes and components from Kiara and Sidharth's romance!
The kaliras contain various things such as an award memorial to Oscar, the late beloved dog of Sidharth Malhotra, as well as the couple's initials.
Rome appears to be Sidharth and Kiara's favourite vacation spot, as shown by the trinket with the word "Rome" inscribed over it and an envelope hanging from it.
The most interesting piece of jewellery is Kiara Advani's Sabyasachi gold mangalsutra', which Siddharth Malhotra paid Rs. 2 crores for. The jewellery definitely overpowers the outfit, as seen at Sid and Kiara's wedding, but it doesn't detract from its beauty.
Similarly you can visit Advika Glittering Treasures for Best Online Fashionable Artificial Jewellery available at a reasonable cost.

Related Post
Accumsan vitae pede lacus ut ullamcorper sollicitudin quisque libero est.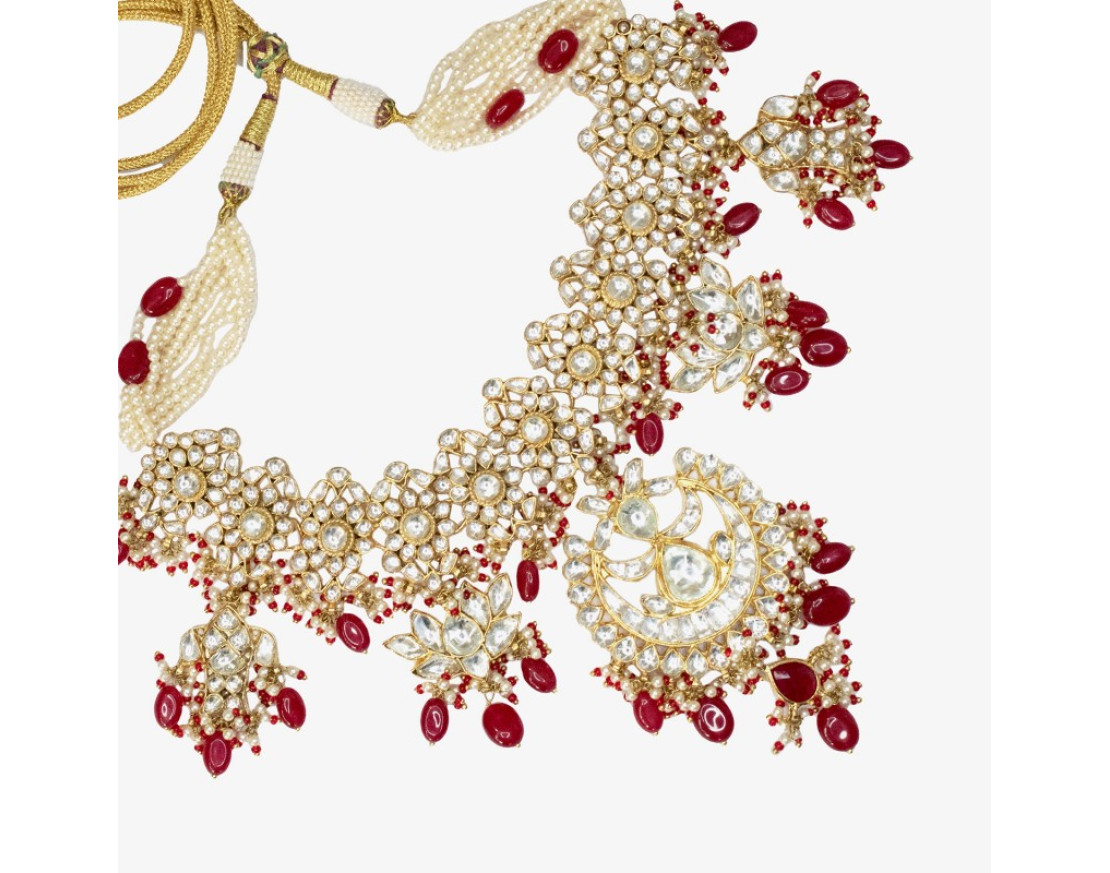 18/01/2019 | John
Every bride wants to look her prettiest ever in a wedding dress with jewelry. And that can be ideal if we know the ideal matching wedding jewelry to complement the wedding gown/lehenga.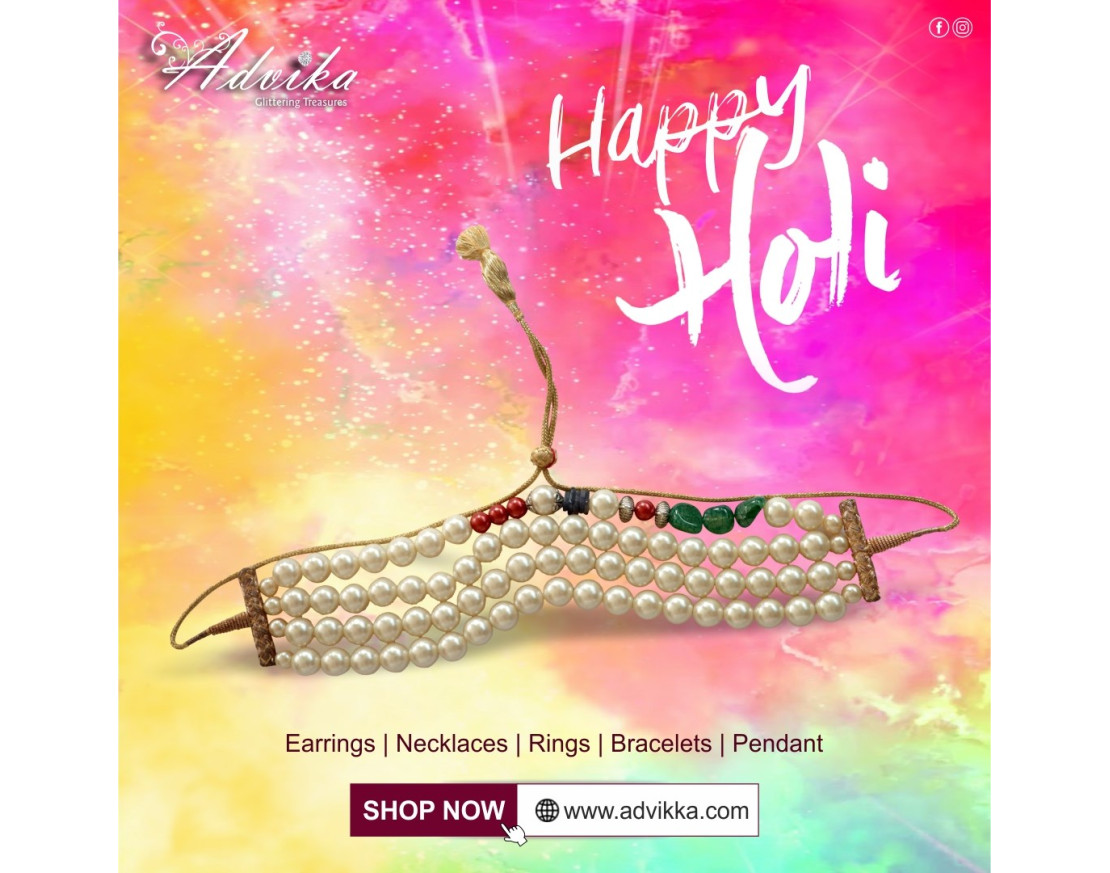 04/03/2023 | Advika
The most confusing way to look minimal yet impressive is by adorning yourself with the beautiful Latest Indian artificial jewellery designs for Holi. Let's overcome your confusion based on my experience. Since Holi is all about colors and getting together, we suggest you make sure your jewelry is up to mark with the festive vibes and create a colorful impact on others.