Latest Imitation Jewellery Trends to Try Out in 2023
22/03/2023 | Advika
It is never in doubt how important the impact of Indian imitation jewellery is on our outfits, which justifies our superior sense of fashion style.
Whether it is artificial, gold, or diamond jewelry, designers and youth are noticing the demand for standout earrings, rings, and necklaces that reflect personalities and interests, and as we know, the bigger the statement, the better; this trend has been going on for a few years and is still going strong.
Yes, it's true that Jewelry says much about a person and their style based on their choices: minimal or maximalist, adventurous or reserved jewellery.

It creates insight into what a person prioritizes, be it nature with crystals or floral types, sustainable materials, hand-crafted traditional designs, etc.

Clothing always tells a story, and jewelry is considered to be more personal, making it a stamp of fashion that is noticed more among others and giving a topic to the talk of the day.
You may already have a signature piece of the Latest Indian Artificial Jewellery Designs that you wear every day or something with deep emotional value. Oftentimes, these personal selections of pieces talk more about individual taste than a trend.
Confused about what the best jewellery trends are now?
It's the hardest part to decide which pieces of jewellery we need to wear. It can be layers, stacks, statement pieces, or a mix of jewelry.
Scroll down to check out the latest jewelry trends of 2023, and stay with the times and continue to wear ones that talk about your personality style!
1) Collar Necklaces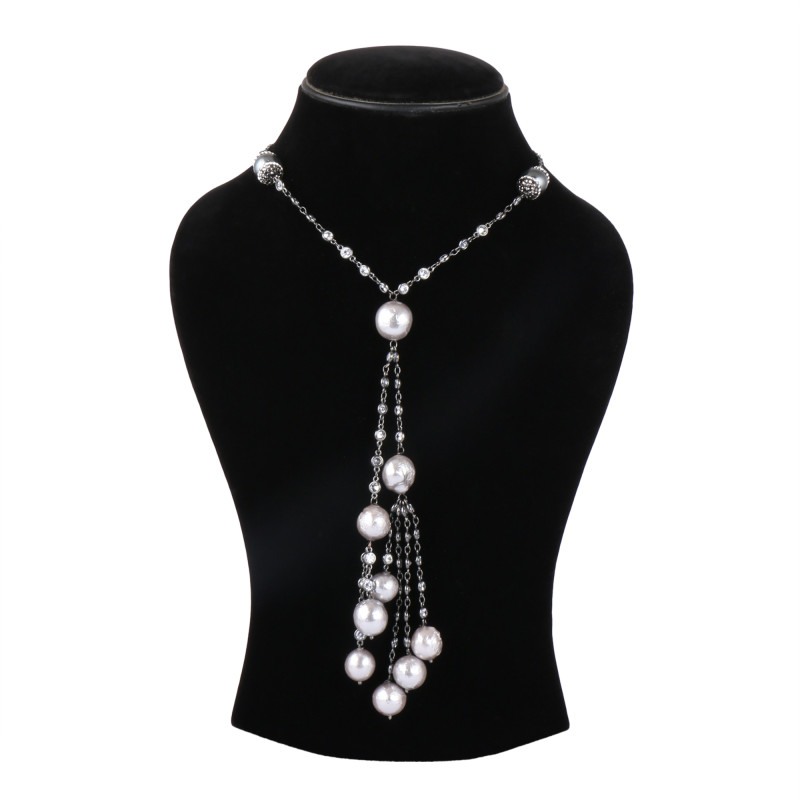 The collar necklaces, also called chokers, have several variants such as chain, square, rectangular, and a mix of chains, and they are the most demanding neck-hugging jewellery trend, which seems to be riding a new wave of popularity.
The shift towards using jewellery to make a truly personal statement has been a long time coming. During the past two years with the pandemic, everyone shifted their interest towards jewellery or fashion and needed colourful, uplifting, and fun jewelry as a way to boost their moods and utilize their free time.
I personally like antique long chain necklaces, and they will never go out of style as we can use them with any pattern of outfit, no matter if it is professional attire, a traditional outfit, or a western combo.
Choker necklace, you can even try on a lower neckline on a gown with a combination of a longer chain.
2) Cocktail rings
Cocktail rings are the most popular rings in foreign countries, along with India. We can wear it on both traditional and western clothes, and it often has a large, attention-grabbing center stone.
These types of rings are traditionally worn on the right hand to distinguish them from wedding or engagement rings. But they can now be worn on any hand or finger, as per your style.
Sometimes extra-large rings are meant to be worn on special occasions and aren't considered everyday accessories, but as such, there are no rules; you can wear them whenever you want!
Whether you want an art decor style, an impressive kundan gemstone like the Pachi Kundan Cocktail Ring, or something subtle, cocktail rings are a jewellery trend everywhere.
3) Artificial Floral Jewellery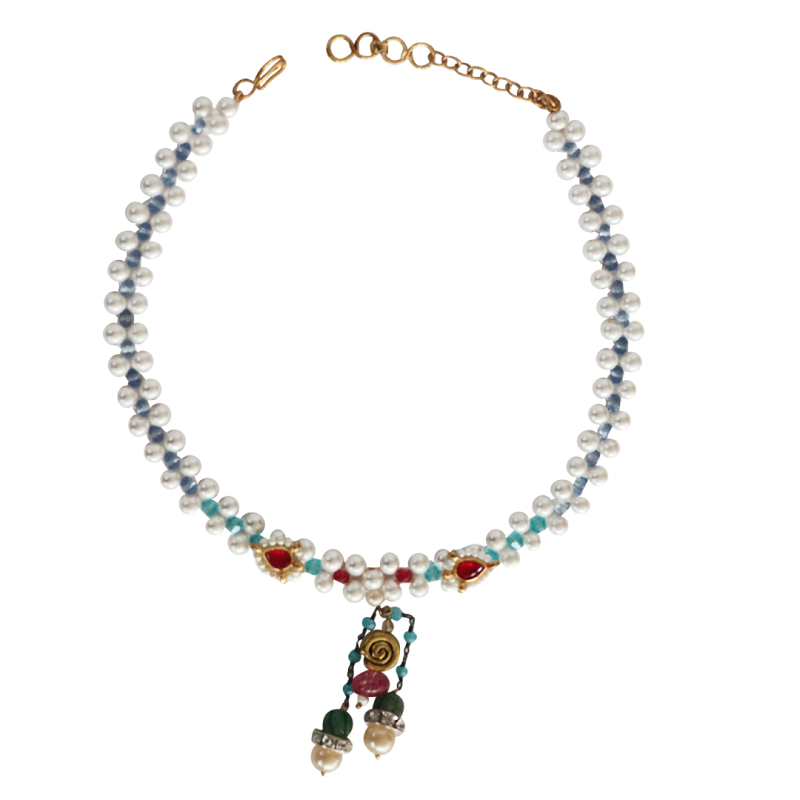 This spring and summer, florals are jumping off the fabric to the jewellery and taking up residence in the form of 3D patterns.
There are two types of floral jewelry: one that we use for wedding functions such as haldi, mehendi, or sangeet, and the other that is used with imitation jewellery such as statement earrings, chain necklaces with flowers as a pendant, or in the crown.
4) Rectangular Earrings
This pair of statement earrings in a rectangular shape is hugely in demand nowadays, and they will pair great with your go-to blazer or western top, and you can even use them on Kurtis.
Rectangle earrings are popular on the internet, and they are available in a variety of the best jewellery websites online stores in India.
You can shop as you want from the largest collection of exclusive, customized, and handmade products at advikka.com
Which is your favorite jewelry in 2023 that you have used most of the time? Share your thoughts with us.
Related Post
Accumsan vitae pede lacus ut ullamcorper sollicitudin quisque libero est.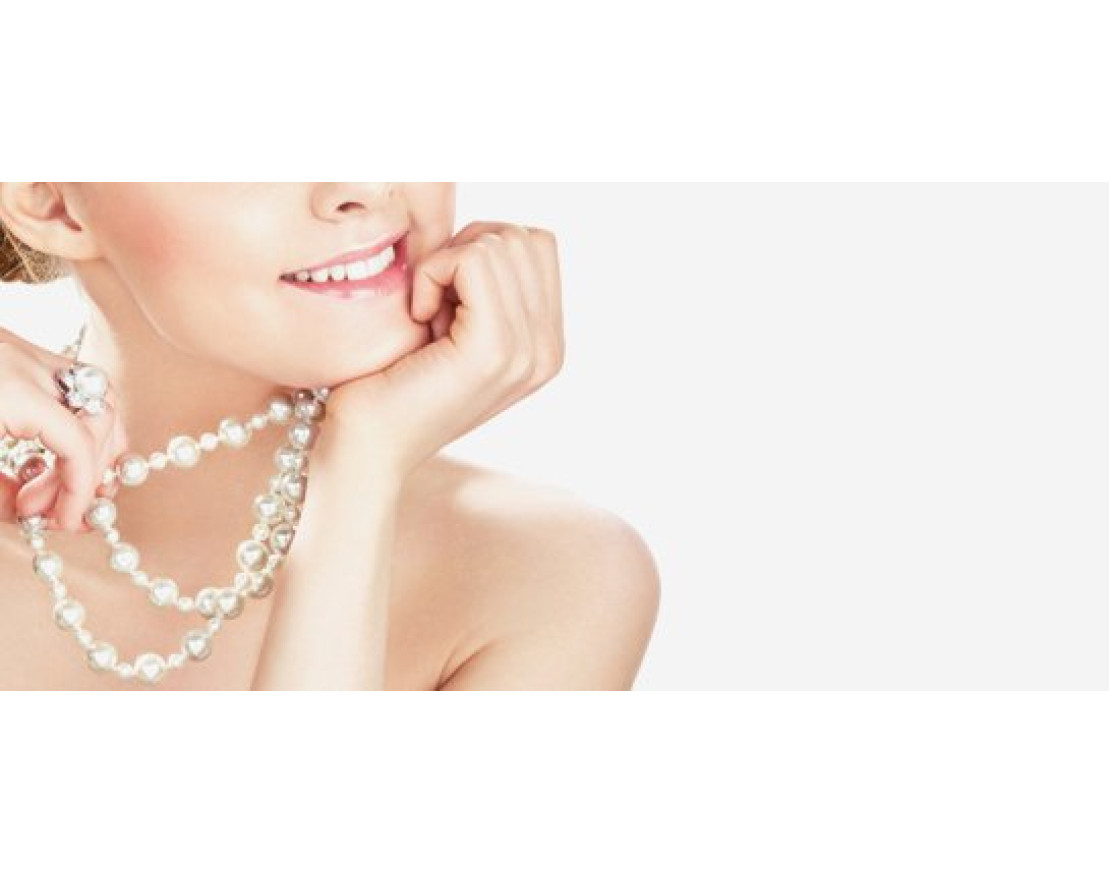 12/04/2023 | Advika
Do you want to look stunning and get dressed with premium accessories? But if you don't have a budget, then how is it possible to buy within your budget, and from where?
I suggest that before buying jewelry, you search on the internet for the best imitation jewellery online and compare the prices, which will help you choose the best with reasonable costs.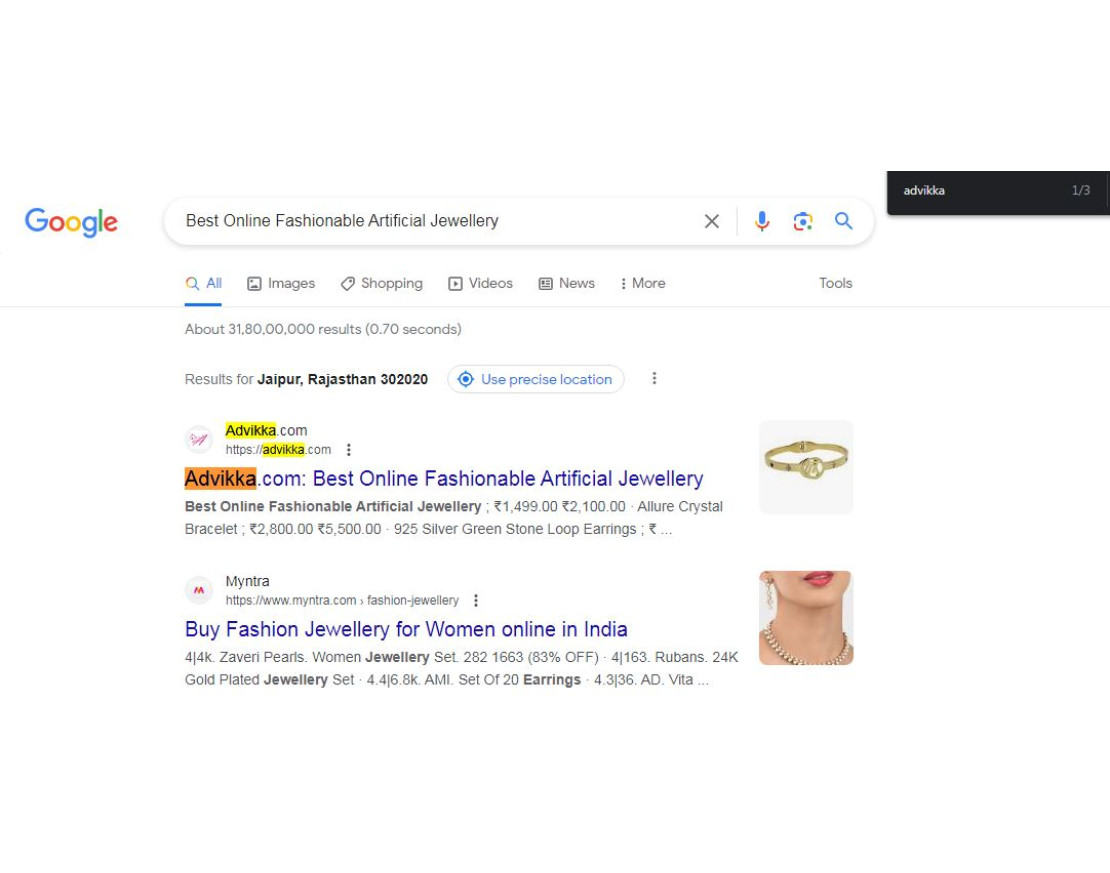 16/05/2023 | Smith
Now it's in your hands to save time, as you no longer need to spend hours in a jewelry shop just to take it from the limited stock at a high cost compared to online stores.
We all know that nowadays the Internet has made our shopping easy by showing relevant results about how we shop, from where we can get premium quality jewellery, what are the Best Jewelry Websites Online with discounted offers, and many more things that make our shopping experience more convenient.
If you want to purchase Hand Accessories Online for special occasions, such as anniversaries, birthdays, Valentine's Day, Mother's Day, etc., you don't have to get time from your busy schedule; now you can find everything on online jewellery sites.

60% of jewellery lovers are exploring online shopping for stunning pieces because of the comfort and convenience of online shopping.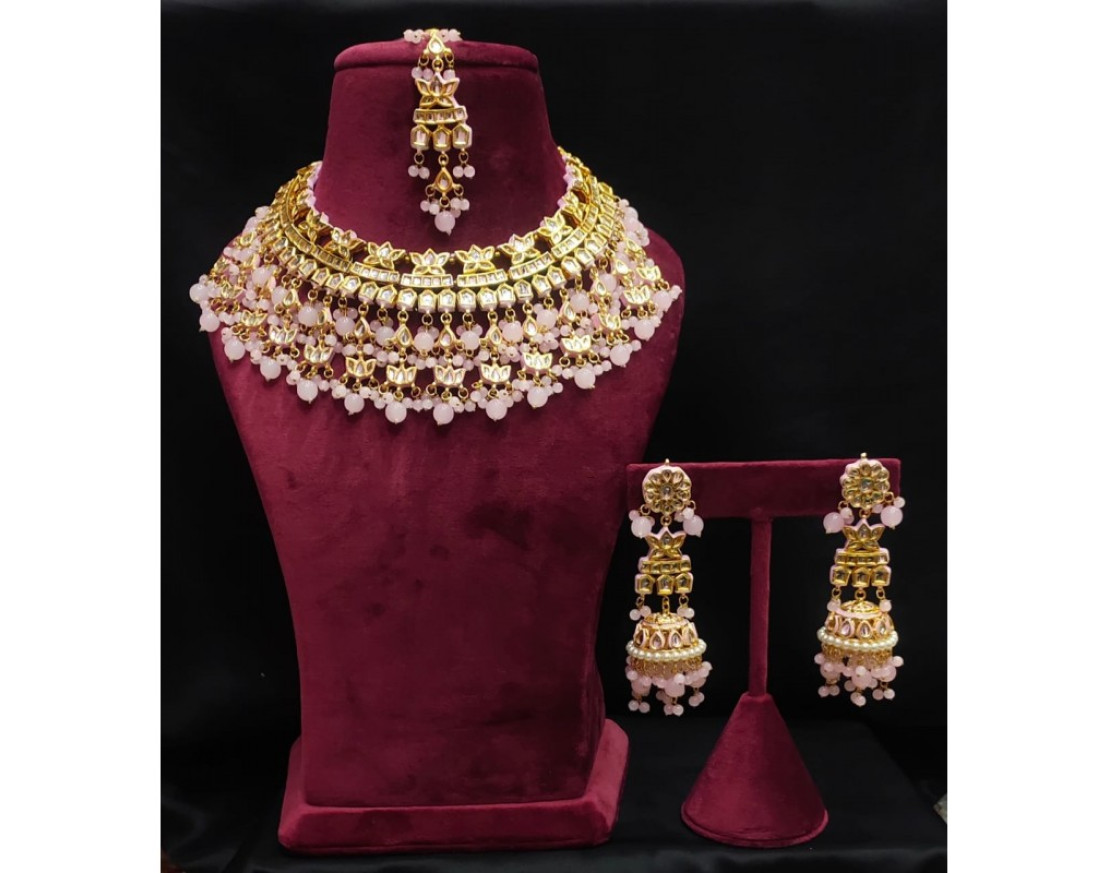 09/06/2023 | Javon
Rajasthani jewellery reflects the beauty of Latest Indian artificial jewellery designs and its culture, which denotes works of the artistry of the land.
The different forms of traditional jewellery, which are famous in Rajasthan, are Kundan, Polki, Meenakari, and Thewa, and are available in a variety of patterns such as Rakhdi (head ornament), Ramnavmi (necklace), hathphool (hand accessories), Adah (special necklace worn by Rajputs), Gokhrus (hand accessories), Pajebs (anklets), etc.

Rajasthan is India's important source for the hand-cutting of precious gems and semi-precious stones like rubies, emeralds, garnets, agate, amethyst, topaz, lapis lazuli, carnelian, etc.
In Rajasthan, people love to wear more than one piece of jewellery at a time to define the true definition of culture. They can wear multiple pieces of jewellery around the neck, also in the ears, on the toes and fingers, ornaments on the forehead, in the hair, and so on.